Main Line (817) 439-4458 Fax (817) 439-4854
Questions and Information: info@equipment-masters.com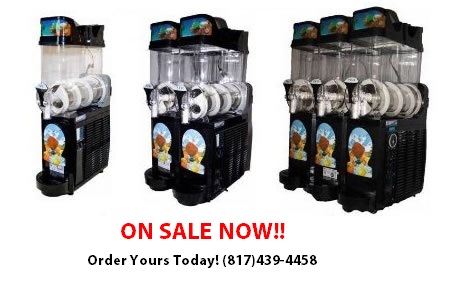 Welcome to Equipment Masters
Where you're treated like a member of the family!

With over a decade of providing you with top quality frozen beverage products and service, Equipment Masters is your #1 source for all your frozen drink machine wants and needs! Why buy from the rest when you can deal with the BEST? That's what being a master is all about!
Don't Forget the MIX!
Customers who try our drink mixes switch to our products - they simply taste better. Not only are they better, but they contain real fruit juices and are easy to store, use and serve. With mouth-watering flavors, fast service and unbeatable pricing, it's no surprise our drink mixes are a number 1 seller across the United States! Who says you can only have one flavor? We offer up to 6 different flavors per case at no extra charge!
Main Line (817) 439-4458 | Fax (817) 439-4854
sales@equipment-masters.com | rlittle@equipment-masters.com